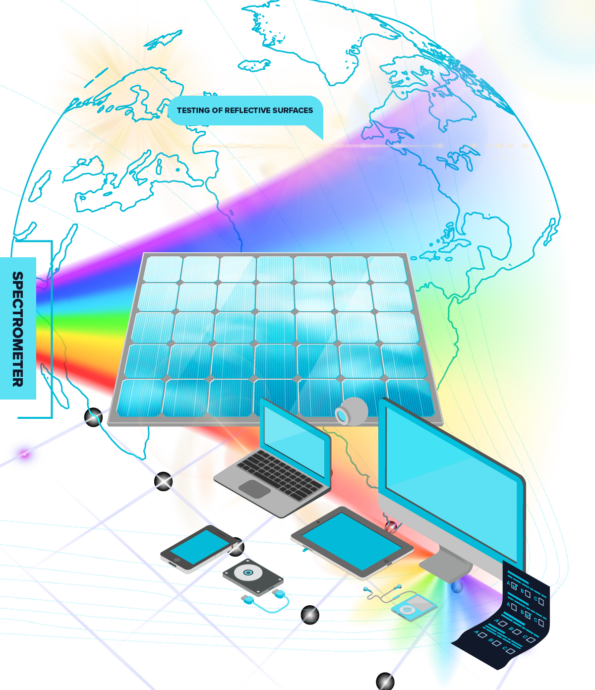 Light reflectance means lost energy potential and glare
Surface reflectometry is a practical way to measure the optical performance of a material. Windows, light sensing technologies, satellite reflectors, and photovoltaics all depend on reflectance properties and optical performance to deliver their core benefits. Additionally, the user experience of mobile phones, laptops, televisions, and other mass manufactured technical equipment can be severely impacted by having surfaces that are too reflective or need too much adjustment to reduce screen glare. In the process of design and manufacturing, these pieces of equipment need to be accurately tested to understand how much light will be reflected and how much will be absorbed.
The issues with current methods of testing is that reflectance measurements are rarely reported consistently, and few are able to measure the impact of a moving light source (such as the sun) or a fixed light source on a tilting surface.
Flexible, real-world testing for accurate results
The VAR is a uniquely designed hemispherical spectrophotometer. This is a device with the capability to test – by capturing and measuring – the spectrum of light that is reflected from a surface as the incident angle of that light changes.
The VAR is unique in that it can deliver both enhanced Single Angle Reflectance (SAR) and Variable Angle Reflectance (VAR) measurements. The design uses a sample bypass beam – commonly referred to as the double beam approach – to correct errors and deliver accurate data about the optical response of a given surface. The VAR is also fully automated to assure accuracy and speed of the measurement process.

£493 billion global smartphone market. The global smartphone market is estimated to reach $493 billion by 2026. Smartphone brands maintain a heavy focus on technological innovation as the level of competition in the market drives down the scope for differentiation.

25% Growth of Solar Panels market. The solar panel market size is expected to grow at a CAGR of 25.7%  following increased demand from residents and government directives calling for the decarbonisation of housing.

400% Increase in speed of data collection with VAR. Full automation in the VAR means that a full scan of wavelength and angle can be carried out approximately 400% faster than when rotating the sample manually.

Progress

Front-end designed and built
The system has been automated – with automation managed by a bespoke open-source software – and a user interface has been developed to allow users to set up measurement parameters to run tests, and read and interpret results.
Measurement accuracy proven
VAR has been proven to deliver results showing the capture and measurement of light reflectance across a wide range of angles.
Tested across multiple applications
VAR has shown that the colour of samples can be extracted from results data, with potential benefits across the manufacturing of paints and coatings, allowing manufacturers to assure visual consistency over various angles.
Technology readiness level (TRL)
This is level 1
Basic principles observed.
This is level 2
Technology concept formulated.
This is level 3
Experimental proof of concept.
This is level 4
Technology validated in lab.
This is level 5
Technology validated in relevant environment (industrially relevant environment in the case of key enabling technologies).
This is level 6
Technology demonstrated in relevant environment (industrially relevant environment in the case of key enabling technologies).
This is level 7
System prototype demonstration in operational environment.
This is level 8
System complete and qualified.
This is level 9
Actual system proven in operational environment (competitive manufacturing in the case of key enabling technologies; or in space).
Are you an investor, stakeholder or just interested? Get in touch

Meet the VAR Team

Dr Stuart Boden
Originator, co-inventor, and lead of the VAR and Black Silicon innovations, Stuart is an Associate Professor at the University of Southampton working in ECS the Sustainable Electronic Technologies research group.
Stuart graduated from the University of Oxford in 2004 with a first-class honours degree in Materials Science. He gained his PhD in Electrical and Electronic Engineering in 2009 for his work on the development of nanostructured antireflective surfaces for photovoltaics. He has worked on numerous research projects over the last decade including notable contributions to the Supersolar Solar Hub. Stuart is currently Co-I on an EPSRC joint grant with the University of Oxford "Black Silicon Photovoltaics" and leads a team of researchers focusing on enhancing performance of crystalline silicon photovoltaics.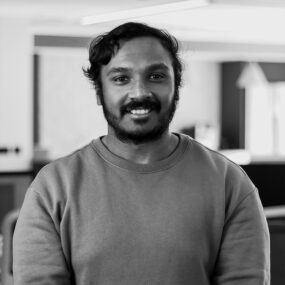 Dr Tasmiat Rahman
Dr Tasmiat Rahman is a Lecturer and Assistant Professor in the School of Electronics and Computer Science (ECS) at the University of Southampton and co-inventor of the VAR. He graduated from Imperial College London in 2011, with a first-class honours degree in Electrical and Electronic Engineering, and was then awarded a PhD in 2016, for his work on light trapping nano-structures for silicon photovoltaics. He is also researcher Co-I on the EPSRC Black Silicon Photovoltaics grant.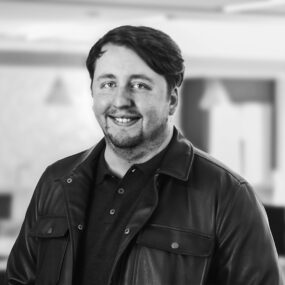 Jack Tyson
Jack Tyson is a research fellow at the University of Southampton and co-inventor of the VAR. His PhD involved the study of how nanoscale structures interact with light, which led him to develop the current version of the VAR, following-on from the work of his supervisory team in the years prior. In 2019, he won the IET Innovation Award for Model-based Engineering for his work on a novel computational modelling methodology for stochastic nanostructures and how they interact with high frequency electromagnetic waves.
More information
The team is looking for industry partners who recognise the vast potential and many applications of the VAR design and are looking to invest to fund future development, particularly in taking the system to a marketable state.
The market potentials are immense as the VAR can be used in the design and testing of a wide range of consumer and industry products. These include smartphones, portable devices, and handhelds – including support devices for frontline workers in the field – as well as larger scale displays. As proven, the system also brings value to sectors such as paint and surface material manufacturers in testing the impact of light on the colour. 
The VAR has high value potential in the continued development and improvement of photovoltaics, as proven by the Black Silicon project that originated the need for the system. As well as the solar cell application the information provided by the VAR system would be highly beneficial in the development of textures and coatings on all optical devices including camera lenses. The anti-glare technologies for displays could be good applications for this type of measurement technique.
Curious? Contact us for opportunities to invest, discover, mentor, ask questions… and much more.

Get in touch
"*" indicates required fields